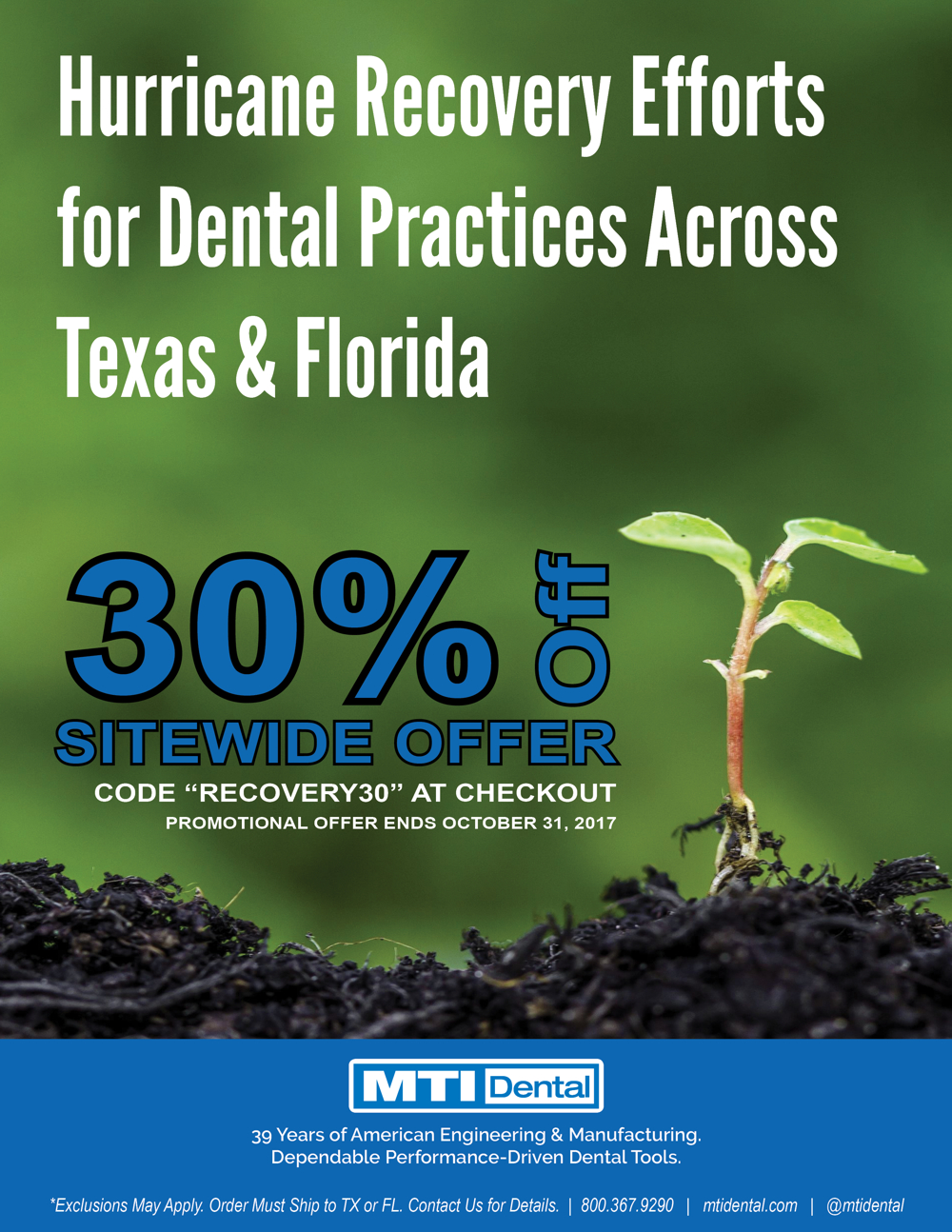 Greetings Dental Professionals,
The recent weather-related tragedies in Texas, Florida, and surrounding states, have taken a massive toll on dental practices across the region. Many practices are facing disaster recovery that may take months before they return to pre-storm operation levels, while some practices will likely close indefinitely.
MTI Dental realizes the hardships dental offices in the region are going through, and wish to support the practice recovery efforts in any way that we are able. Knowing that replacing quality precision dental tools can be a major financial hurdle for small-to-medium sized practices; we're offering dental offices in the great states of Texas and Florida with a 30% site-wide discount through the month of October by using the one-time-per-customer promo code of RECOVERY30. Please note that order shipping addresses MUST be within Texas and/or Florida, USA.
It is our sincere hope this exclusive discount opportunity will assist your dental practice recover quickly from one of the greatest natural disasters to hit the region in decades. The entire MTI Dental team is ready and "on-call" to assist your practice, should you have any questions about our products, services, and/or the repair and maintenance of your MTI Dental hand pieces.
Sincerely,
Peter Miranda
Vice-President, MTI Dental