Posted by MTI Dental on Aug 9th 2018
MTI Dental has recently launched a new high performance series of high speed handpieces called Smilodon. The Smilodon Series of High Speed Swivel Handpieces are compact and sleek, allowing for optimal precision and accessibility. The Smilodon series includes fiber- optics and mini-head options, in addition to their non-illuminated and standard head versions, allowing for even more visibility and versatility.
Smilodon features a 360o swivel quick- disconnect coupler (MULTIflex1 compatible) and an industry leading one-year warranty. The unique design of the handpiece allows the tubing to swivel which reduces hand fatigue and increases comfortability. The Smilodon's mini-head option is smaller than most competing handpieces, and dentists all around the country agree that it is the perfect tool for pediatric dental work. The size makes it the perfect option to get those hard to reach places in the mouth, even for the smallest of patients. The Smilodon is also one of our quietest handpiece options, making it perfect for working with children, or any patient nervous about being in a dentist chair.
Dr. Jeffrey Fong, of Lil Pearls Pediatric Dentist in Rego Park, New York, and Dr. Paul Chadbourn, of NorthPark Dental in Blaine, Minnesota have both had tremendous success with using the Smilodon.
"I love it!"
– Dr. Jeffrey Fong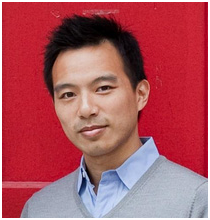 Dr. Chadbourn stated,
"We have used MTI's high-speed hand-pieces for years and have been very happy with the product. We recently ordered 8 of the new Smilodon hand-pieces and we are quite impressed. They are noticeably quieter than the standard hand-pieces that we were using, and there is no vibration. It is also beneficial to have 4 water ports in the head. In combination with the swivel couplers, it makes for an excellent combination. Customer service is also top-notch!"
Like the fierce predator it is named after, Smilodon is a small yet fierce competitor when making a high-speed handpiece selection. The Smilodon Series of high speed handpieces are available direct from mtidental.com, or from any of our valued global distribution partners.
Visit our website for photos, details, and product performance specifications:
https://www.mtidental.com/high-speeds/smilodon-high-speeds
1 MULTIflex is a registered trademark for KaVoTM Dental GmbH