Posted by MTI Dental on Aug 22nd 2018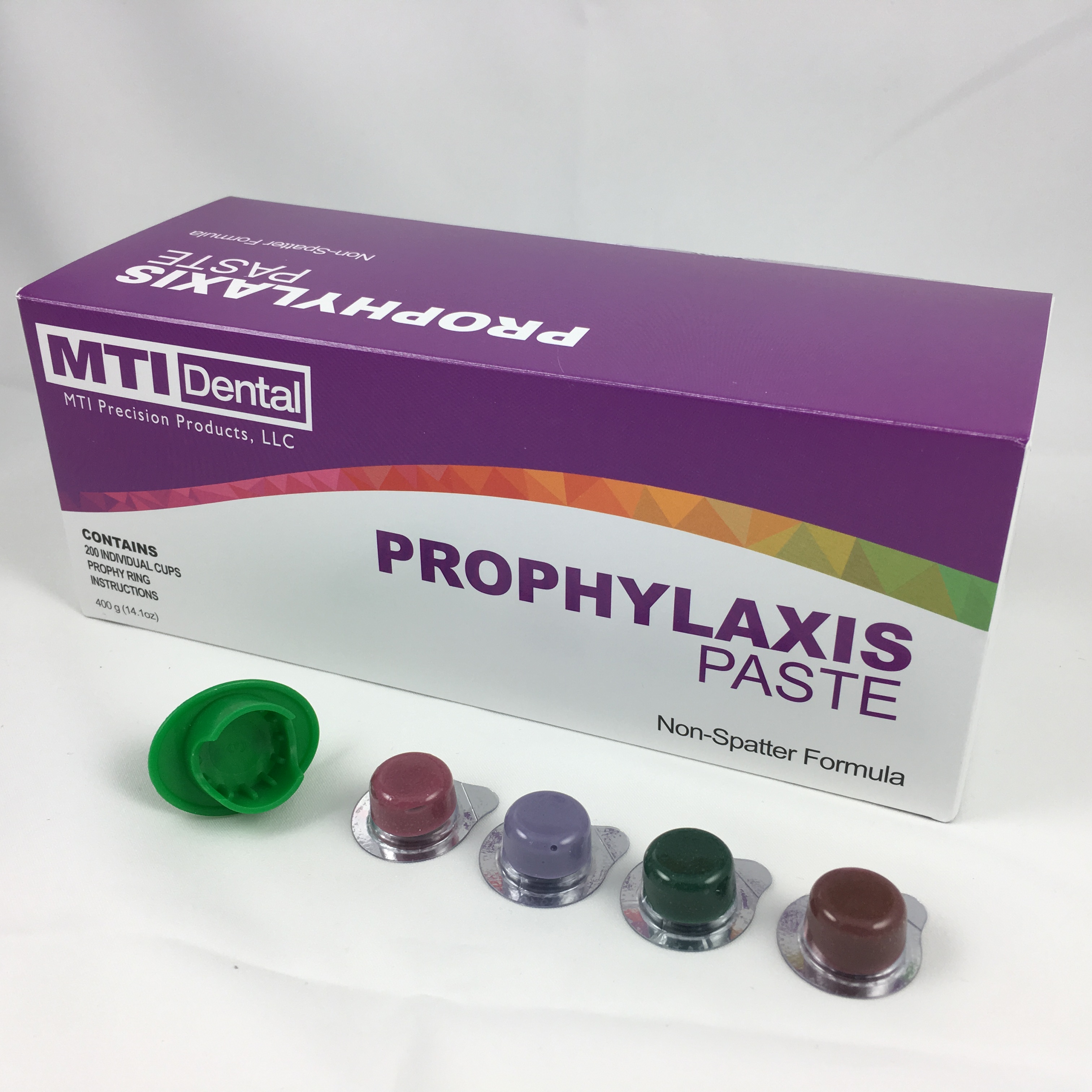 MTI Dental is excited to announce our latest product launch, Prophylaxis Paste by MTI Dental (available in our online store by the end of August). The paste will be available in fine, medium, and coarse grit, and comes in a variety of flavorful options. The five (5) tasty flavors are: bubblegum, raspberry, cherry, grape, and mint. Each box of our prophy paste includes two hundred (200) individual cups and a prophy ring that holds the paste for easy access during hygienic dental procedures.
Our prophy paste contains 1.23 percent of fluoride, regardless of grit or flavor selection, and our non-spatter formula allows for quick cleanup, making our paste the ideal product for any patient. Our prophy paste pairs perfectly with our Disposable Prophy AirLite Angles.
For inquiries and to view our angles please visit our website at: mtidental.com/disposable-prophy-airlite-angles
We had the opportunity to giveaway a few samples of our new prophy paste at the most recent dental hygiene conference we participated in, and the hygienists loved the paste! Christine Cox, of Tender Smiles 4 Kids in North Brunswick, NJ. said,
"I have gotten positive feedback from my patients that the paste tastes good. As for my view on it, I normally don't go for a softer consistency paste because they usually splatter, but I can honestly say it doesn't really splatter at all, I'm very impressed.I like the MTI paste and would happily use it again. Thank you again for the samples, the kiddos have been loving another flavor option that they didn't previously have! We may just have to add it to our lineup!"
MTI Dental's prophy paste will be available for purchase soon on our website, so keep a look out!